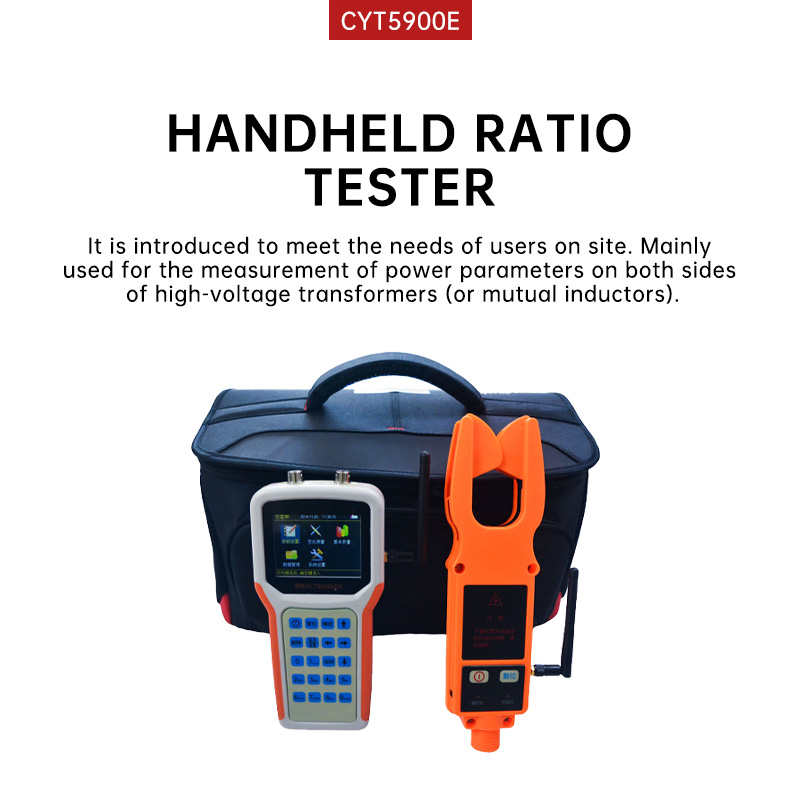 It is mainly used for the measurement of power parameters on both sides of high-voltage transformer (or transformer). It can realize the simultaneous measurement of one secondary side voltage, one primary side current and one secondary side current, display the amplitude, transformation ratio, transformation ratio error, phase angle (between signals of each circuit), power factor (between voltage and secondary measured current), active power, reactive power and other parameters, and judge the polarity of the primary side current and secondary side current. Clamp ammeter or wireless high-voltage clamp can be selected for primary current. The current signal collected by the wireless high voltage clamp will be sent to the hand-held host by wireless transmission, and the host will directly collect the secondary current of the low-voltage current transformer. The host will calculate the primary and secondary transformation ratio, transformation ratio error and phase angle of the current transformer in real time according to the signals on both sides of the clamp meter to ensure the safety and reliability of the operation process. Pulling type high-voltage insulation operating rod can be extended up to 5m to ensure personal safety during operation.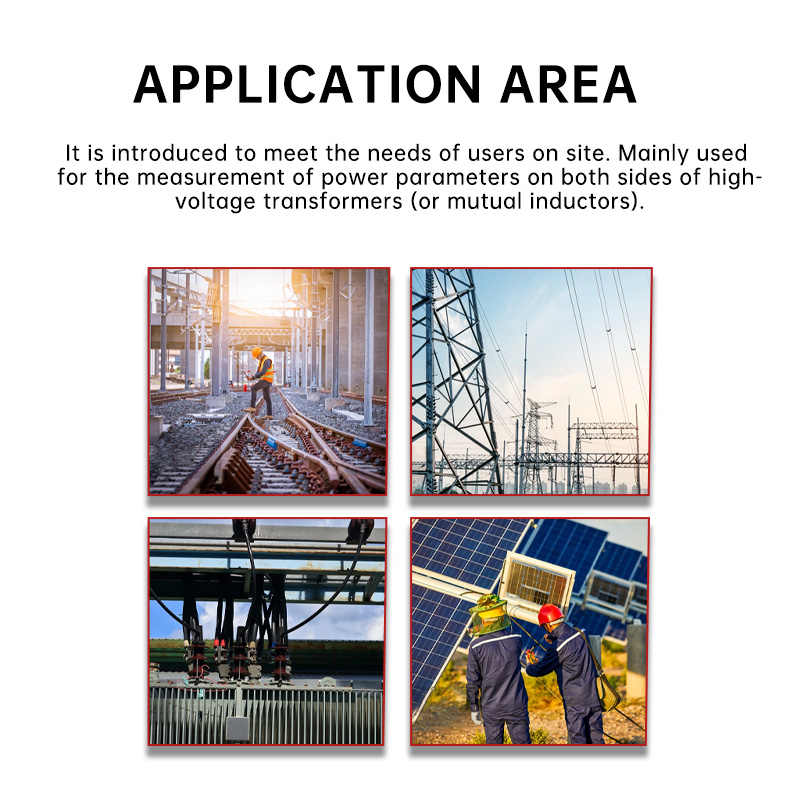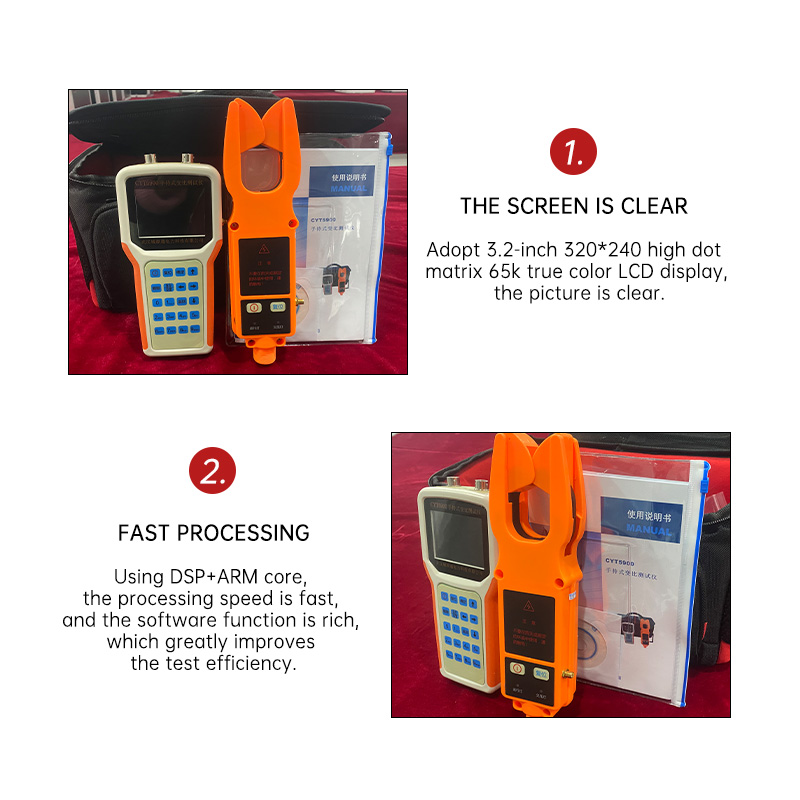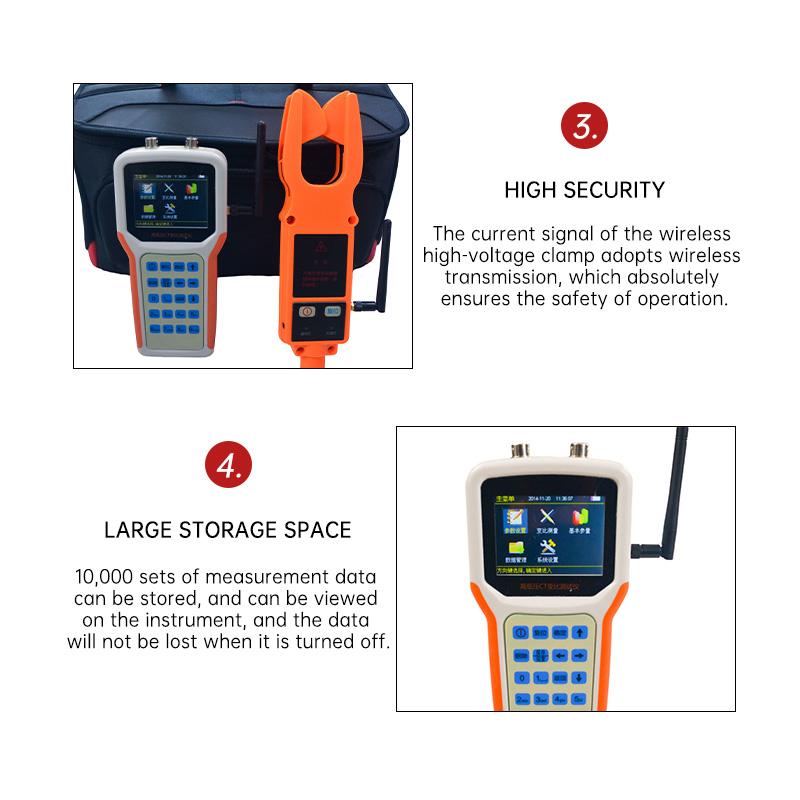 1 Using 3.2-inch 320 * 240 high dot matrix 65k true color LCD display, clear picture.
2 DSP + ARM core, fast processing speed, rich software functions greatly improve the test efficiency.
3. can measure the primary current and secondary current phase angle, convenient to determine the polarity, distinguish between the first and second current phase, check the CT wiring.
4. Can measure the primary current and secondary current amplitude, calculate the ratio, ratio error, and determine the ratio.
5. Can measure the voltage and the phase of one and two currents, and the power factor of the second current, active power, reactive power, etc.
6. Handheld host and wireless high-voltage clamp are powered by high-performance lithium battery, a charge can continue to work for 10 hours.
7. Wireless high voltage clamp current signal using wireless transmission, absolutely ensure the safety of operation.
8. can store 10000 sets of measurement data, and can be viewed on the instrument, shutdown data will not be lost.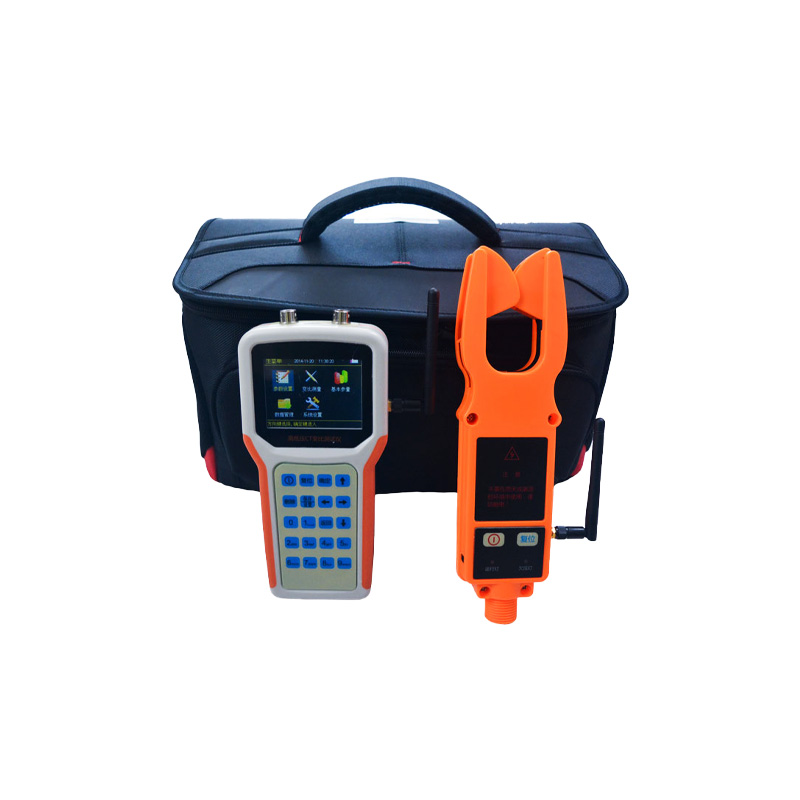 Wuhan chengyuantong Power Technology Co., Ltd. is a high-tech enterprise integrating high and low voltage power transmission and transformation test equipment, intelligent integrated monitoring system of distribution room, SF6 (micro water) online monitoring system, scientific research of intelligent fresh air system, development of power construction machines and tools, international brand agent sales and after-sales service. With the continuous expansion and improvement of the company's marketing network, the company now has a mature R & D team and sales service team, has obtained the agency rights of international product brands such as the United States, Germany, Japan, Italy and Taiwan, and has become an integrated supplier of e-commerce procurement of State Grid and China Southern Power Grid. The products operated by the company cover many provinces, cities and autonomous regions across the country, and the products are widely used in electric power, railway transportation, petrochemical Telecommunications and other industries.
Yao Qin
1041168596@qq.com
Disclaimer: This article is reproduced from other media. The purpose of reprinting is to convey more information. It does not mean that this website agrees with its views and is responsible for its authenticity, and does not bear any legal responsibility. All resources on this site are collected on the Internet. The purpose of sharing is for everyone's learning and reference only. If there is copyright or intellectual property infringement, please leave us a message.